Timber and Metal Hulls Sand Blasting
Stripping back hard wood hulls, top decks and pitch pine surfaces using blast cleaning or sand blasting methods is extremely successful. It gives a uniform surface, which is quickly ready for re-painting or varnishing etc.
Metal hulls and fittings can be blast cleaned of paint and rust, leaving a deep anchor etch for new coatings.
A sample blast can be arranged to ascertain the grade of abrasive and pressure that will be required in order to achieve the optimum results possible. Blastit offer a service that includes masking and protection as well as sweeping and clearing the resulting debris on completion. Each of these elements can be included in our price, or a cost for blast cleaning only can be given.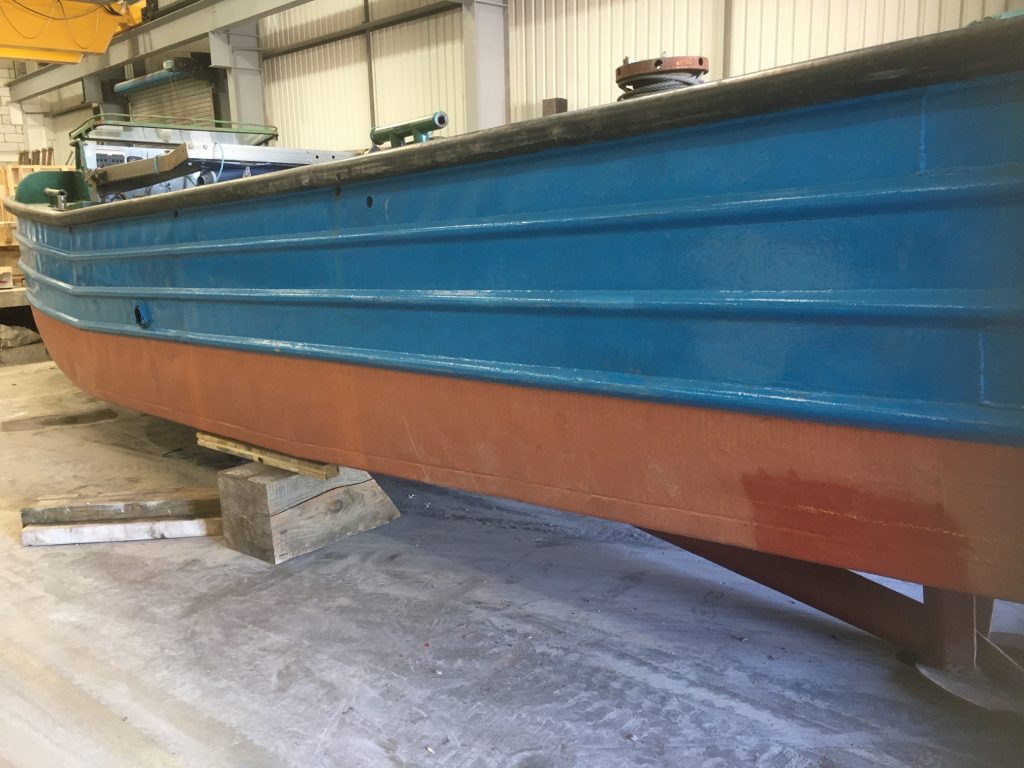 This steel hull in Maidstone was blasted back to white metal. The owner has recoated.